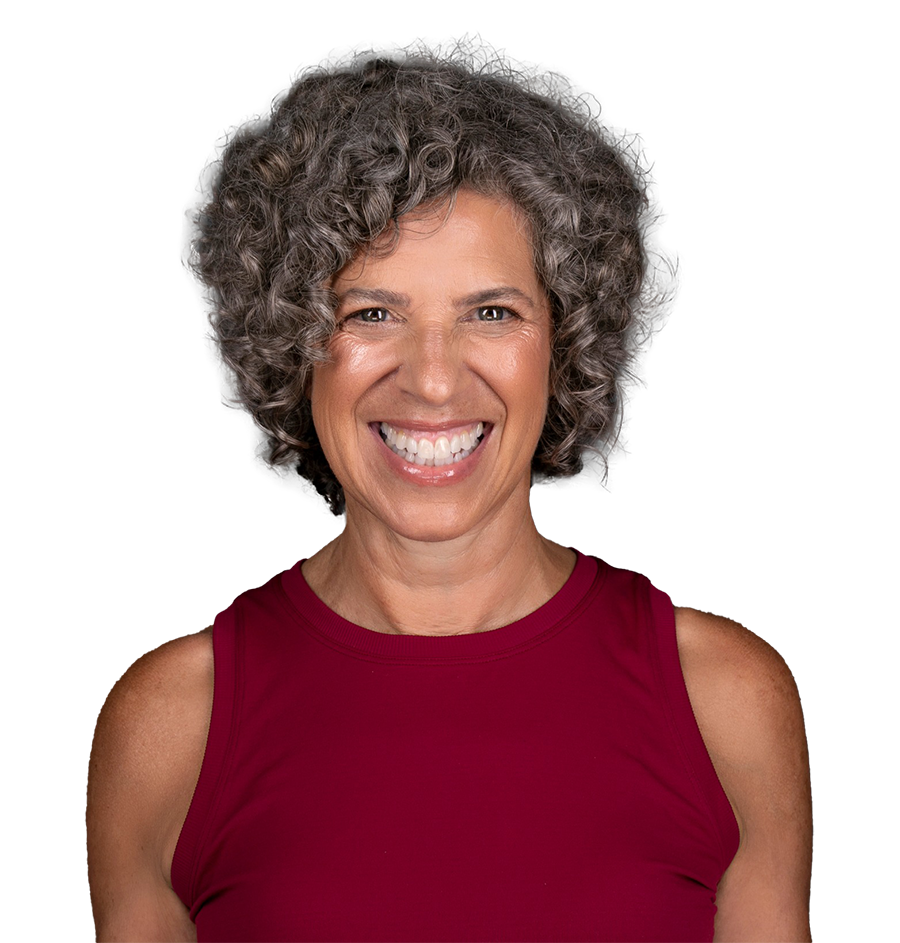 Jeanne earned an MA in Psychology and spent 17 years in management, development, and coordination of training for business and non-profit sectors. A fitness advocate whose Achilles injury brought her to Pilates, Jeanne suffered pain and difficulty in moving that quickly responded to the Pilates work. As strength and endurance returned, she determined she would learn everything she could from the best teachers she could find, and become a Pilates teacher herself. Having completed the Fletcher Pilates Comprehensive Program in January 2010, and the Fletcher Pilates Advanced Intensive Course in March 2014, Jeanne is recognized as a Fletcher Pilates Professional Teacher. Upon successful completion of the Pilates Method Alliance exam in 2012, Jeanne received the Nationally Certified Pilates Teacher designation. In addition, Jeanne completed a course of study in 2013, at the Yamuna flagship studio in New York City, qualifying her as a Certified Yamuna Body Rolling Practitioner. Pursuant to her studies, she opened her studio, Meant To Move, in Bethlehem, PA. Early education, and her career in psychology and training, provides a strong base upon which Jeanne's love for learning and teaching Pilates rests. She's thriving on it, and is able to communicate her joy in mindful movement to her clients.
Jeanne actively pursues continuing education to keep her skills as a teacher as current as possible, with the highest standards she can offer. She is knowledgeable of special needs, and will always take those into account when working with clientele.
Jeanne has trained and pursued her continuing education with some of the world's best teachers. Some of whom include;
Kathi Ross-Nash, Yamuna Zake, Blossom Leilani Crawford, Jenna Zaffino, Dr. Sherri Betz, and  Rebekah Rotstein. Having completed PPATT, Pilates Professional Advanced Teacher Training, with Kathi Ross-Nash in 2022, Jeanne continues to advance her teaching skills and apply these skills to the needs of her clientele. 
"Ten years ago I had aches, pains, and poor posture. I was 64 and had to admit I was getting old. Then Jeanne introduced me to Yamuna. I continue to see her on a regular basis. My health is good; no prescriptions but plenty of energy and flexibility."
"I have been doing pilates with Jeanne for over seven years. The comfort and confidence I have working with her has allowed me to learn how to build strength, develop balance and move with improved alignment. The proof was when I went to my orthopedic doctor to have my check up on my hips this year. He told me to continue to do what I have been doing and my hips will last forever. I had bilateral hip replacement twenty years ago."