Energy

Empower-
Yourself

Movement
Meant To Move, LLC is a studio providing lessons in Pilates and Yamuna Body Rolling (YBR). Both Pilates and Yamuna Body Rolling provide techniques to strengthen and tone, while developing proper alignment in the body. These techniques lead to more flexibility, greater muscle tone, better posture and proper alignment of joints, which decrease risk of injury, as well as enhancing your ability to do all of the activities you love in your life!
The studio offers a safe and supportive environment, and is appropriate for beginners to advanced athletes, and everyone in between!
Regardless of level of fitness, age, goals, or history of injuries, Pilates is for you. All lessons are designed to meet each student's individual needs.
Meant To Move is fully equipped with Gratz Pilates equipment. We also have all equipment needed for YBR. All you need are your workout clothes, the work is done barefoot. For virtual classes you may want some small equipment. This can be discussed with your teacher. To schedule your appointment now call 610-442-9999, or send an email.
Personal training and Pilates both focus on functional strength. We need muscles in our body to actually do normal daily living, hence the body weight training and weight training and/or those additional red or blue springs on the reformer here in the studio that your instructor sometimes sneaks on.
Benefits of Pilates and Yamuna body Rolling
Improved alignment and posture  

Strength and toning 

Flexibility and range of motion 

Endurance and overall physical performance 

Decrease back, neck, and joint pain 

Decrease risk of injury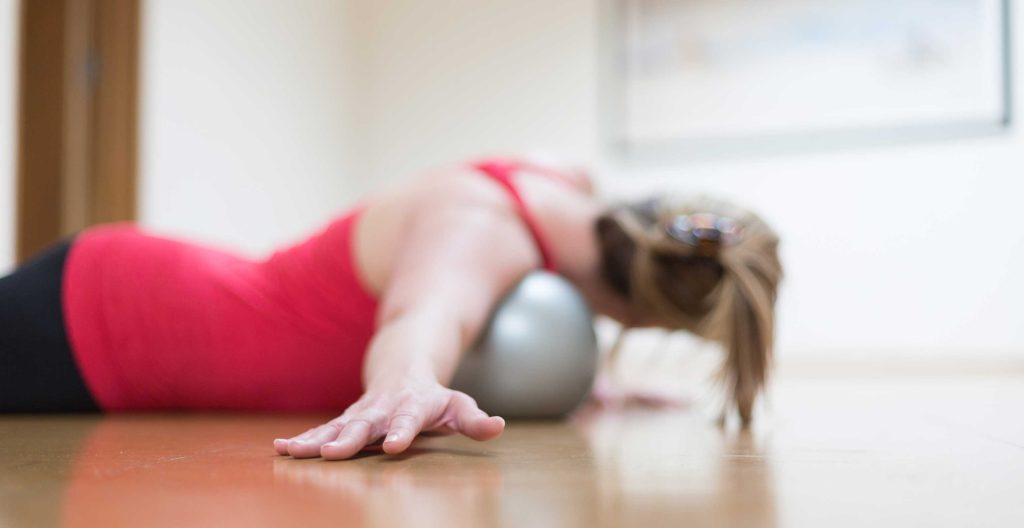 Instructor: Alixandra Smith
Instructor: Alixandra Smith
I highly recommend Jeanne as a Pilates instructor and Meant to Move Pilates as a place to start or continue your Pilates journey. In just over a year of working with her, I have noticed a significant improvement in my fitness abilities and overall well-being. I have always loved working out but now can do it in a way that feels good and productive for my body. Her expertise and guidance have allowed me to better understand my strengths and get more out of my workouts. I truly enjoy our sessions and always leave feeling accomplished, energized, as well as balanced and aware. Thank you, Jeanne, for all your dedication to Pilates and your passion, it has changed my life.
I tried Yamuna with Jeanne for my foot neuroma after exhausting all medical avenues. Yamuna has given me the relief and flexibility for which I was looking.
Jeanne has been my Pilates and Yamuna instructor for over 7 years. The most profound impact began when I had a traumatic fall and broke my femur 6 years ago.  After healing and rehab, and then physical therapy, it became clear that my work wasn't done. My body would actually need continued care and adjustment forever.  Jeanne is so adept at "reading" my body and its needs.  And helping me so I am not in pain.  In addition, she advocates self- care, so I can try to prevent the aches and pains in my aging body. I don't believe that I'll ever leave her.